I know that Santa Claus has already been and I am extremely thankful for what he had gotten me for Christmas! I can still have a wish-list for the start of 2018, am I right?
I'm currently unwell with Pertussis (known better at the Adult Whooping Cough) so I need a little something to perk me right up and what better way that to look at all these pretty little things and go 'Oh, I really like this' and 'I need this more than I realise!'
Let's start from the beginning shall we?

ASOS Curve Denim Original High Waisted Skirt in Washed Black // ASOS // £25.00
I'm in need of a new denim skirt and I just love the simplicity of this one. With me being 5ft 11″, the length of the skirt won't be too short on me and will go lovely with the burgundy All-Star Converse that I had got for Christmas. With my plethora of band t-shirts, this skirt will go perfect for every day wear to College and days out with family and friends.

Crosley Crusier Briefcase Style Three Speed Portable Vinyl Turntable – Black // Amazon // £53.10
Apart from the Artwork on vinyls that would look great on my bedroom wall, I would like to hear the quality of the songs on the vinyl compared to the sound of the digital format. I kindly got gifted my favourite band P R I D E S EP A Mind Like The Tide: Part One and with a good friend of mine recommending this record player, I want to see what all the fuss is about!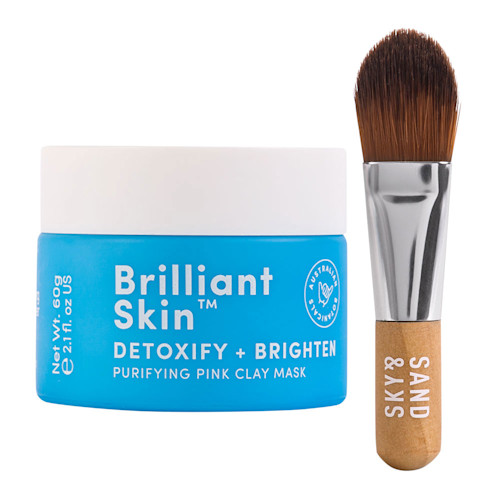 Sand & Sky Brilliant Purifying Face Mask // BeautyBay // £39.50
The talk of the beauty bloggers all over social media for a few months now, this 4-in-1 face mask seems to be a GOD SEND when it comes to refining large pores, brightening dull skin and waving goodbye to those nasty impurities and pollutants from all the pores. I had first heard of Sand & Sky from an advert on Facebook and I cannot wait to buy this and see the results for myself.

TFNC Plus T-Shirt Mini Skater Dress In Two Tone Sequin // ASOS // £60.00
What else can I say about this dress? It's a beautiful shade of blue (now I have Steps in my head…), it has sequins on it and it's sparkly AF. Basically, this dress is meant to be in my life somehow.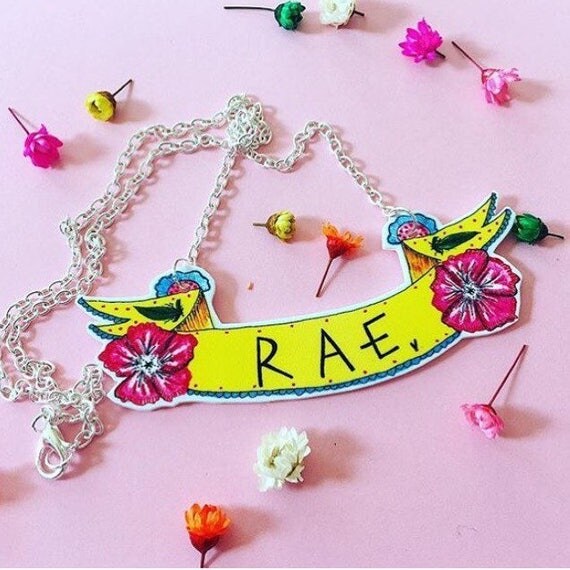 Personalised Name Banner Necklace // @ClaireBarclayDraws // £15.00
I canny deny my love for Claire Barclay's quirky designs and her Etsy page is just bloody magical. Obviously Queen T on a yellow banner necklace is something that I would wear with absolute pride and joy!

Customised Polka Dot 2018 Diary // Papier // £16.99
Polka Dots, personalisation and planning 2018 – what more do you want from a diary? This super cute design is a must have for stationery lovers far and wide. The pink square outline around the name gives it the sweetest finish and it's just beyond adorable and practical! Love it!
Hope you're having a smashing 2018 so far, even if it's only one week in!
I'm super excited for the next few months and what they will bring. Me and Craig are going away for a city break next month, a few good gigs lined up and more adventures from the girls in Team Prides as they visit Glasgow for the first time!
What is on your January wishlist? Let me know in the comments below!